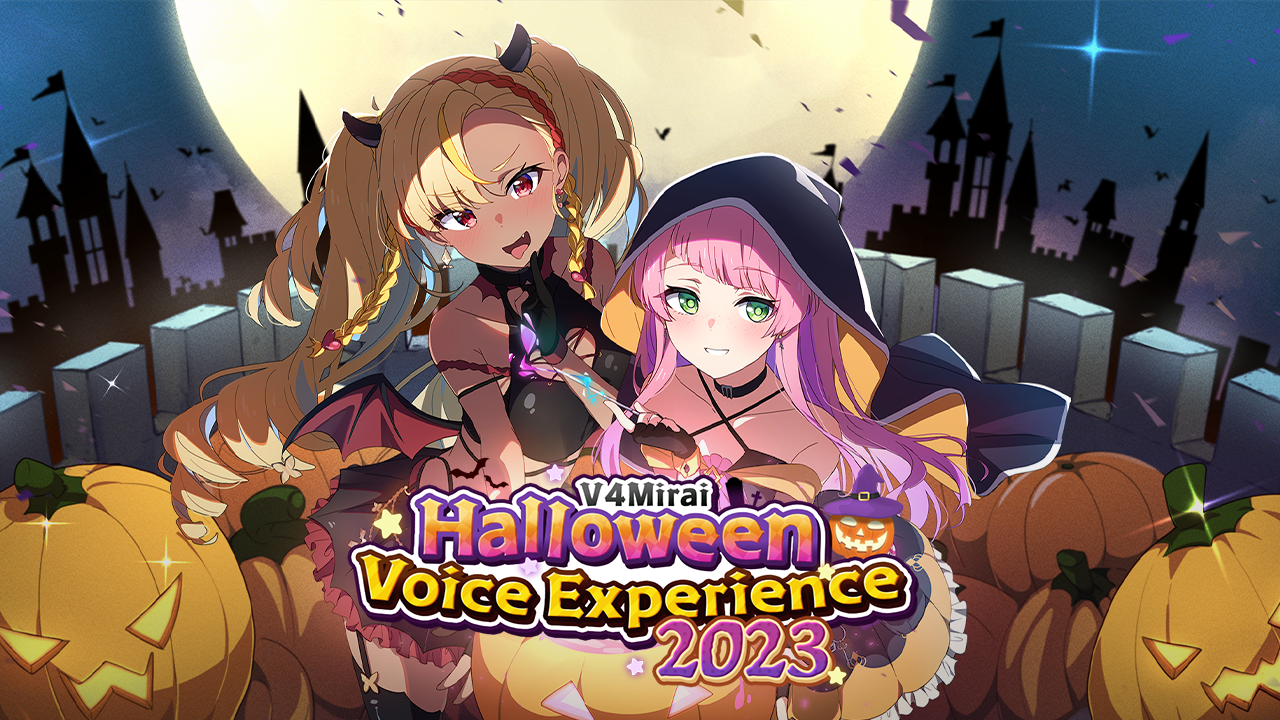 V4Mirai Halloween Voice Experience ~Trick or Treat~ 2023
V4Mirai invites you to thrills and chills with our Halloween 2023 ~Trick or Treat~ Voice Experience Collection! 🎃 Prepare for an exhilarating ride as we step into the electrifying ~Trick or Treat~ experience. Whether you love your horror, are a dedicated Abi & Serina fan, or simply someone seeking a wickedly good time, this Voice Experience is custom-tailored for you. Will you help Abi survive the oldest creature alive or get Serina out of a haunted house in one piece?




Don your spookiest costume, grab your candy bucket, and let's plunge headfirst into the V4Mirai Halloween Voice Experience – Trick or Treat 2023! 🕷️👻🕸️

All Voice Experiences will be delivered in high quality, with other lovingly crafted bonus surprises!

These Voice Experiences are only available for a limited time:
Pacific Standard Time (PST): From October 20th, 4:00 PM to November 9th, 11:59 PM.
Japanese Standard Time (JST): From October 21st, 1:00 AM to November 10th, 8:59 AM.

We'd be terrified if you missed out:halloween 2023

Check it out at: [Insert URL]

And for official merchandise and updates, be sure to visit our official online shop at:

Official online shop: https://shop.bravegroup-us.com/

Official online shop Twitter: https://twitter.com/BraveGroupUS

Time to experience V4Mirai at our spookiest!